Is it Sunday already, alrighty, here we go….
1) Out of NO WHERE I got really homesick. It was 330AM and Stone was up for the 4th time that night. I rocked him with my eyes close, immediately I was taken to MI. I had images of my children playing with our friends children. I seen what it would be like to be able to go visit NaNa and PaPa at the drop of  dime. For Adelyn to know her cousins in real life, not just on Skype. It was a ROUGH realization. I was ready to pack up in the morning and just move back.  It was the lack of sleep, because when I finally got back to sleep and woke up the next morning, I laughed. It was 38 degrees in MI that morning. HAH.
2) We went into Best Buy the other day, just window shopping. Plus I like to play with there Macs. I took it upon myself to visit my site and leave it up on all the computers… then proceeded to the iPads and add an app shortcut to the home screen. HAH. Hey… it's all about networking, baby. Never know… someone could have seen it and is now reading this (let me know if you are. hah!)
3) Craig and I….. have brought out the WORST in each other ALL week! Like, absolute worst. Thanks goodness it's a new week!
Don't forget to link up your confessions below! It can be a list, or just a story of something that's been on your heart. Can't wait to read them.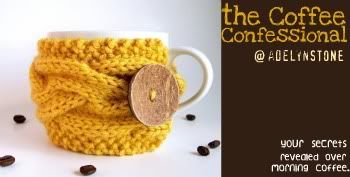 # kristanlynn
xoxo